We here at DaVinci MSP Coaching know how hard it is to get started and grow in the MSP field.
Back when we started in the MSP industry back in 1995, things like MSP coaching didn't exist, and while we were able to learn a little with the formal education route, the real teacher we had was the tried and true method of trial and error.
And while the idea of growing your MSP from scratch might be an enticing concept, we can certainly save you a lot of hair pulling and if running a successful MSP company is the basket you want to put your eggs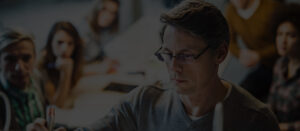 in, maybe you should let someone who knows all the "do's and don'ts" show you the proper way to put that basket together so they don't all fall out.
After having to go through all the stress, the heartbreak, and the struggling ourselves, we truly feel like if you have the option of getting MSP coaching rather than go through all the exact things yourself is the way to go. It may sound romantic to say you did it all on your own, but when you are sitting there with no marketing budget, no idea what to do with one if you had one, no sales team, no processes and procedures, and no clients, it really starts to lose its appeal.
So let us here at DaVinci MSP Coaching show you the way, we've already gone through it, and let us get you started on the right foot from the very beginning so you don't have to figure it out yourselves, when you might already have local competitors than might already have a head start on you when you are just starting.
Even today having quality MSP coaching is still very rare in the industry, so with that in your belt you very well might become the top MSP in your field. Even after both founders went to college, what all successful people are supposed to do, and between them earning bachelors and multiple master degrees, all that higher education had very little benefit when it came to growing a MSP or IT company.
It turns out formal education doesn't offer much when it comes to practical application to running a business, and especially when it comes to running a MSP. We can tell you that not all of the "best business practices" apply to MSP's, but in the same way "Not all 'best MSP practices' are good business ideas".
The school of hard knocks was the best teacher we had, but we can tell you that hard knocks can be more expensive than any other school both on your wallet and your sanity. But after 20 years of attending, we can confidently say we have developed a winning roadmap for navigating the MSP space.
As the saying goes, work smarter, not harder, so let our experience show you the way to go. By just contacting us at 918-322-1351 for a free consultation with one of our founders to find time and financial freedom with our MSP coaching.
DaVinci MSP Coaching- Happy clients, Happy MSP's
You might hear scary stories from all the most common customer service industries, retail, the food industry, travel and hospitality, and financial services.
The customers always sound so unreasonable, ask the impossible, don't know what they are talking about but talk with the confidence that they do, don't like being corrected when they makes mistakes, and all kinds of other frustrating behavior that can make you frustrated and upset by simply just hearing a retelling of the story and you weren't even there.
Well, we may have some bad news, but we promise to follow it with good news so just brace yourselves. The MSP industry isn't any better, maybe even possibly worse than some of the others.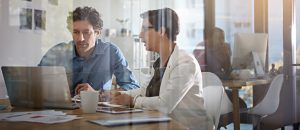 There we said it, sorry if you got into the MSP industry to get away from those issues.
Now for the good news, maybe even great news depending on how hard that may have hit, with our MSP coaching we can help you expertly navigate those customer service experiences that would normally make you sit in the parking lot for an extra 30 minutes after work.
That's right, we've already dealt with all of those customer experiences and more ourselves for the last 20 years, and we know how to handle them and make not only the client happy, but you as well with our MSP coaching. While you may think in those extreme cases that there is no possible way to make the customer happy, at least not without the sacrifice of you or your employees happiness, we are telling you that there actually is, we've figured it out.
Even if you've never worked in the service industry, we're sure that you've heard the tried and true saying of "the customer is always right", but we can honestly say that at least in the MSP industry the customer is normally wrong. If the customer was right, why would they need our MSP in the first place right, they could figure it all out themselves? So in an industry where the customer is normally wrong, how do we possibly make them happy, especially without driving ourselves insane in the process?
A good example as a MSP owner, how many times has a client said "we want to be secure", but then the demands they make and the practices they put into use in the office they might as well be paying employees to be handing out company information on the street, all while confidently staring you in the eyes like they are already in the right.
It takes all of our decades of experience and MSP coaching to feel confident engaging these clients to help them solve their problems without creating any hard feelings afterwards. And you can't have a

successful MSP if you can't keep your customers happy right? And if they are happy with you and you're happy with how the issues get resolved, that's the perfect win-win situation we all strive for.
So if you feel overwhelmed by the thought of dealing with those nightmare customer service situations on your own, let us help you with our excellent MSP coaching today.